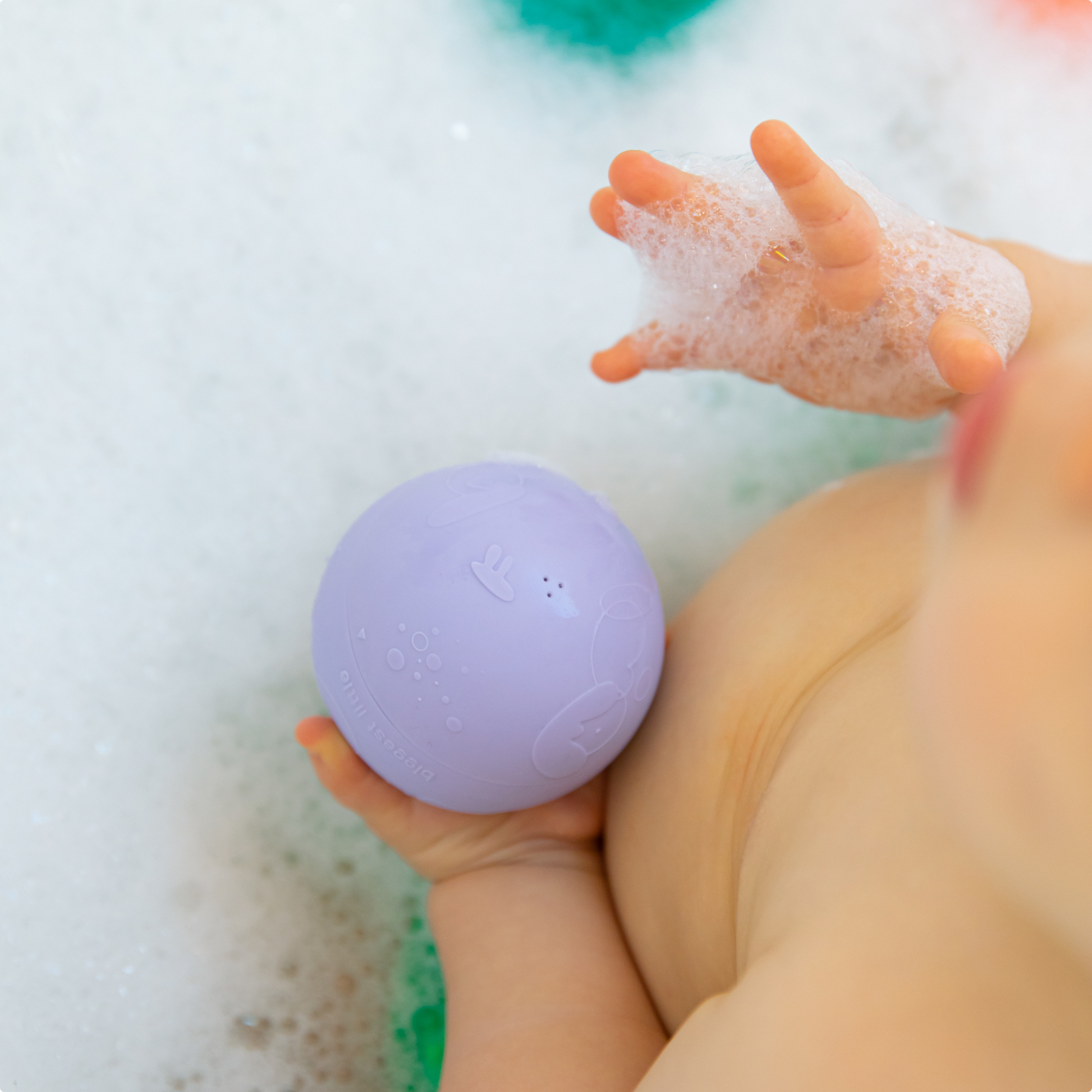 b is for ball™ - 2-ball set | Montessori box
Sale price
$36.00
Regular price
b is for ball™ is NO ordinary plaything; it's your trusted nanny for soothing a fussy baby, an entertaining companion for your little learner, a gentle and non-toxic teething aid, and a open-to-clean, dishwasher-safe magician of bath-time fun that guarantees countless giggles. As they grow, take it to the beach and the playground for endless splish, splash, and squirting adventures.
At Biggest Little, our non-toxic products were born from a quest to find something we could trust for our little ones. We believe that the objects our children play with should be beautiful both inside and out. 

It brings peace of mind, whether you're a first-time mom or a seasoned pro. Crafted from 100% FDA-compliant food-grade silicone; Free of plastic, BPA, and phthalates; Hypoallergenic; dishwasher and sterilizer safe.

We currently ship only within the United States. Click here Shipping and Return to find out more about our return policy.
b is for ball™ - 2-ball set | Montessori box
Sale price
$36.00
Regular price
Checking off Your Little One's Developmental Boxes with Ease
b is for ball™ is play reinvented. It accompanies your child's growth and development by uniting artful, elegant design with cleanable, long-lasting material. As a multi-functional toy, it also inspires open-ended play. Open-ended play provides a myriad of benefits for your child, including, but not limited to:
Together, We Create a Clean and Beautiful World for Our Children to Flourish in